21 September 2022
9am - 1pm BST
RAM London Conference | Turning Risks to Rewards in an Evolving Art Market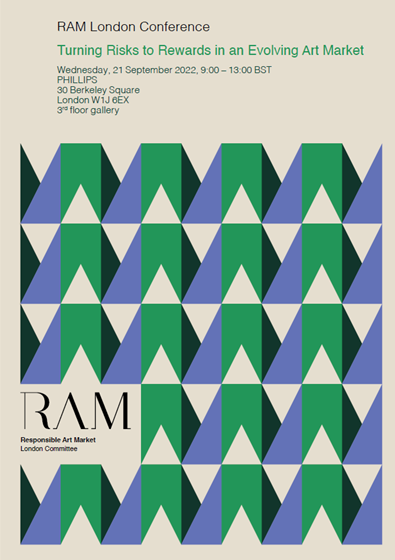 Resilient and innovative. Qualities the UK art market has demonstrated in overcoming the challenges of Brexit and the Covid-19 pandemic. Yet with new risks on the horizon: from environmental to compliance and cyber criminality, how can the art market mobilise to turn these risks to rewards?
With a practical focus, this seminar will challenge both speakers and participants to think outside the box and share their experiences, top tips and advice to achieve "win:win" solutions.
Join us in London on 21 September 2022 for this in-person event organised by RAM's London Committee at Phillips London. To participate you must register by 21 September 2022 using the link below.
Programme
Conference registration
Categorised in: Past events, Events