The Art Law Foundation aims to promote and coordinate, on a national and international level, the work and research on the most topical questions related to art and cultural heritage law.
The Foundation also supports the activities of the academic Art-Law Centre.
Wednesday May 30th, 2018
L'attribution met en jeu une multiplicité de facteurs dont la maîtrise et la problématique ne cessent d'évoluer ; cette évolution a un impact direct sur le marché de l'art et sur le statut des œuvres. L'un des objectifs de cet ouvrage est d'analyser l'attribution, tant des œuvres anciennes que des œuvres d'art contemporain, et d'examiner... View Article
Wednesday May 30th, 2018
This seventh edition of the Art Law Magazine brings together several contributions written by our members in Switzerland and abroad. Among others, it reports on: art as collateral under Belgian law, our "Artworks in Motion" conference of November 2017, the second conference of the Responsible Art Market Initiative (RAM) of February 2018; and the two... View Article
We are pleased to send you below the program of the conference on Art Market and Due Diligence – Implementing the Obvious  which will take place at schwarzescafé, Löwenbräu Areal in Zürich on 29 October at 5 pm. The ALF is glad to be a partner of this event, which is co-organized by the University of Zürich's Art Market Studies program and the Kunstforum Zürich.
9 November 2018
9am - 6pm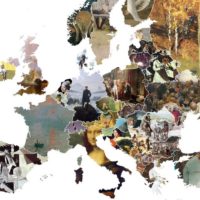 The Art-Law Centre (CDA) and the Art Law Foundation (ALF) are pleased to announce that they will jointly organise an event on Cross-border movement of works of art in Europe | freedom or constraints In an increasingly globalized art market, works of art are constantly being moved across borders. Most European countries are seeking to protect... View Article