The Art Law Foundation aims to promote and coordinate, on a national and international level, the work and research on the most topical questions related to art and cultural heritage law.
The Foundation also supports the activities of the academic Art-Law Centre.
Friday March 1st, 2019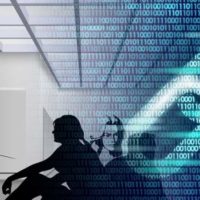 The latest volume of the Art Law Magazine comprises articles written by our members from Switzerland and abroad on copyright and multiple authors, art & blockchain, recent changes in Russian law and an update on Swiss art and cultural heritage law: Droit d'auteur : la pluralité d'auteurs d'une seule oeuvre – Arnaud Parreaux Art &... View Article
Wednesday May 30th, 2018
L'attribution met en jeu une multiplicité de facteurs dont la maîtrise et la problématique ne cessent d'évoluer ; cette évolution a un impact direct sur le marché de l'art et sur le statut des œuvres. L'un des objectifs de cet ouvrage est d'analyser l'attribution, tant des œuvres anciennes que des œuvres d'art contemporain, et d'examiner... View Article
We are pleased to invite you to the first "exclusive members event" of the season, which will take place on Tuesday 19 March at Ports Francs et Entrepôts de Genève SA for an exceptional visit dedicated to the storage building launched in 2014.
1 February 2019
8.30am - 1pm
We are delighted to invite you to the third Responsible Art Market Initiative conference: A Responsible Art Market in Practice Friday, 1 February 2019, 8:30 am–1:00 pm, Geneva For its third conference, the Responsible Art Market Initiative (RAM) will focus on "responsible art market measures in practice", with workshops built around the "RAM Transaction Due Diligence Toolkit".... View Article