The Art Law Foundation aims to promote and coordinate, on a national and international level, the work and research on the most topical questions related to art and cultural heritage law.
The Foundation also supports the activities of the academic Art-Law Centre.
Monday May 23rd, 2016
The Art Law Magazine issue n. 3 is now available online to all our members. Please visit the Publications page to access it. This issue covers the proposed changes to the Swiss Copyright Act, insurance law issues for works of art entrusted in a museum or warehouse, UK case law on street art, and french... View Article
Friday February 19th, 2016
The summer school aims to develop the students' awareness and general understanding of the main substantive themes of international cultural heritage law, namely: the trade in cultural objects; the restitution of stolen or looted artworks; the protection of cultural property in the event of armed conflict; the protection of the built heritage from natural and... View Article
8 November 2016
9am to 6pm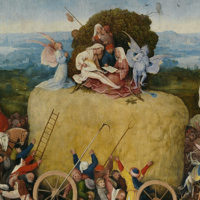 Sorry, this entry is only available in French.
Sorry, this entry is only available in French.