The Art Law Foundation aims to promote and coordinate, on a national and international level, the work and research on the most topical questions related to art and cultural heritage law.
The Foundation also supports the activities of the academic Art-Law Centre.
Saturday January 28th, 2017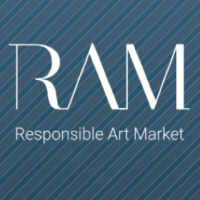 The ALF & partners are proud to announce the launch of the Responsible Art Market (RAM) Initiative and its dedicated website www.responsibleartmarket.org. The RAM Initiative is a cross industry initiative formed in Geneva in 2015. RAM's members span the entire spectrum of the art market from galleries, dealers, auction houses, advisors and service providers, to lawyers,... View Article
Monday January 9th, 2017
The Art Law Magazine's fourth edition has just been published (December 2016). This publication deals with highly tropical issues, such as : the case involving Mr and Mrs Le Guennec relating to their possession of 271 works of art by Picasso which they had stored during 40 years in their garage, the profession of the art expert, Tax aspects of... View Article
Sorry, this entry is only available in French.
Last year, the Art Law Foundation started a new conference series on the art of contracting. This series aims to critically analyze the contracts used in the context of transactions, performances and services related to art whether by artists, collectors, galleries, auction houses or museums. It also endeavours to contribute to the development of this practice... View Article